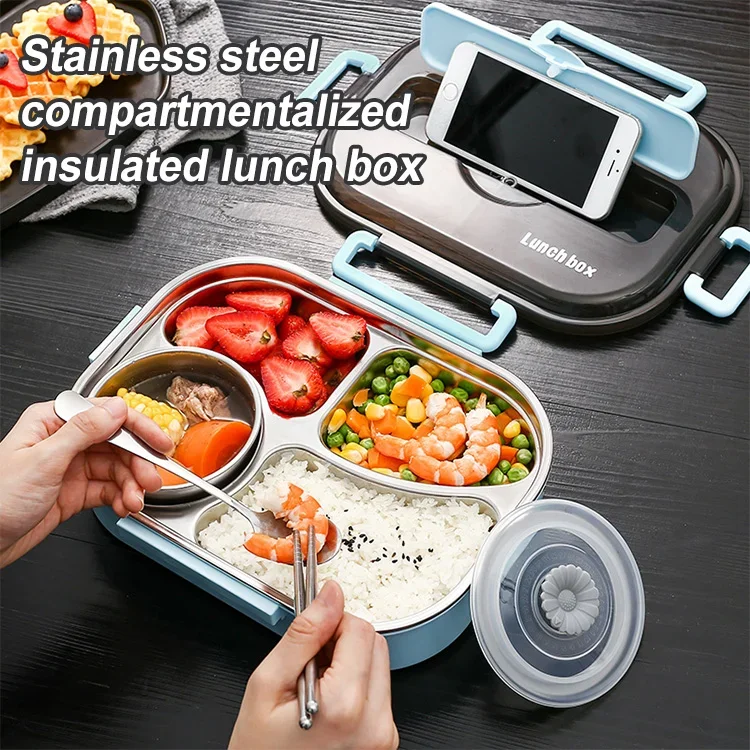 Do you love to be able to eat homemade food when you are on the move?
Packing your own food means that you can be sure that it will be both nutritious and delicious. This will be especially easy when you choose an insulated lunch box. 
MAKE LUNCH EXCITING - It has large capacity, so you can take along all of the protein, fruit, veggies, salads and snacks that keep lunch fun and exciting
MULTI-FUNCTIONAL AND VERSATILE - It even has a built-in compartment on the lid to store cutlery, so you don't need a separate container
PREMIUM MATERIAL - Interior made from high quality food-grade stainless steel which will never rust and is naturally BPA-free. Does not retain flavors or scents, so you can use it over & over again.
LONG TIME INSULATION - You can pour in hot & cold water to preheat & pre-cool for 5~10 minutes before packing food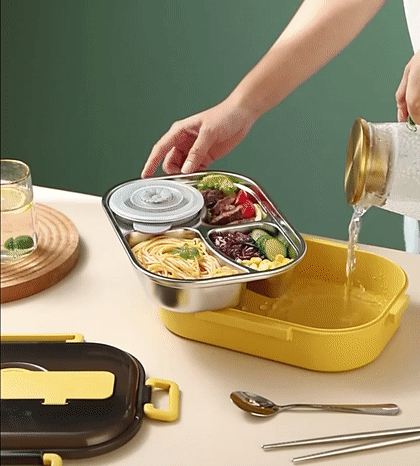 LEAK & SPILL PROOF - The BPA-free insulated bento box is sealed with heavy-duty food grade silicone to lock in freshness, leaks, and odors
PERFECT CHOICE - This is the best bento box for packing healthy meals. they're great for any on-the-go lifestyle.
Specs
Color: Blue/Green/Pink
Style: Upgraded - Comes with Soup Bowl / Original
Size (L x W x H): 26 x 18.2 x 4 cm