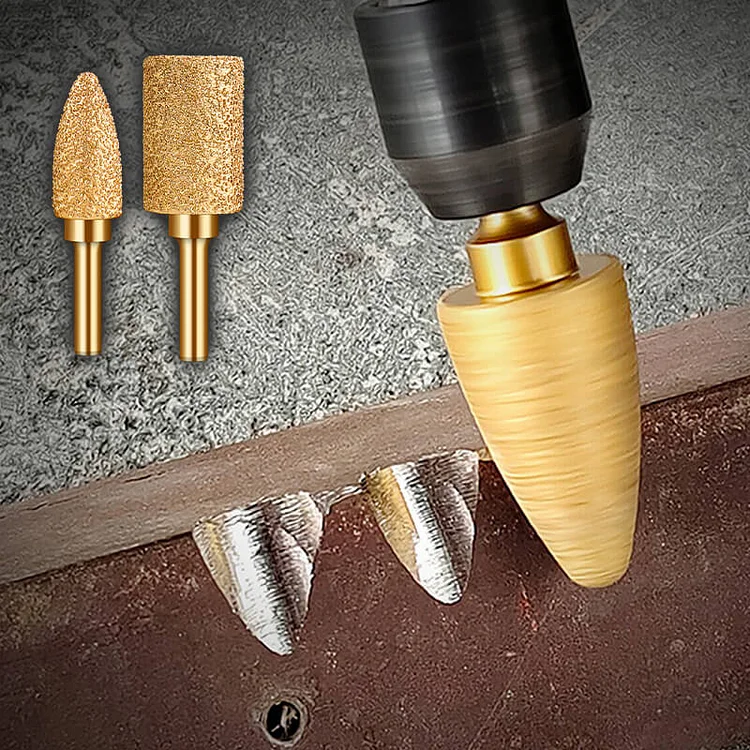 Feature
Diamond raw materials
This product uses diamond raw material particles, and the rod also uses materials with high hardness, which makes grinding faster, more wear-resistant, and has a longer service life. It will not drop slag or burn the surface of the workpiece.
Integrated stamping type
It is not easy to deform or break and is safe and worry-free to use. The polishing is very smooth, which can effectively improve work efficiency.
Matrix encryption
This product is polished sharp, more durable, and can improve work efficiency.
Suitable for a variety of machines
This product is suitable for a variety of machines and can be used for grinding electric grinders and hand drills. It adopts a universal round handle, which is tough and not easy to break, shockproof, and easy to clamp with machines. It can be used for metallurgy or for grinding and polishing in the mechanical industry.
Specification
Material: Diamond
Length: 61mm
Shank diameter: 6mm
Range of application: cast iron, stone