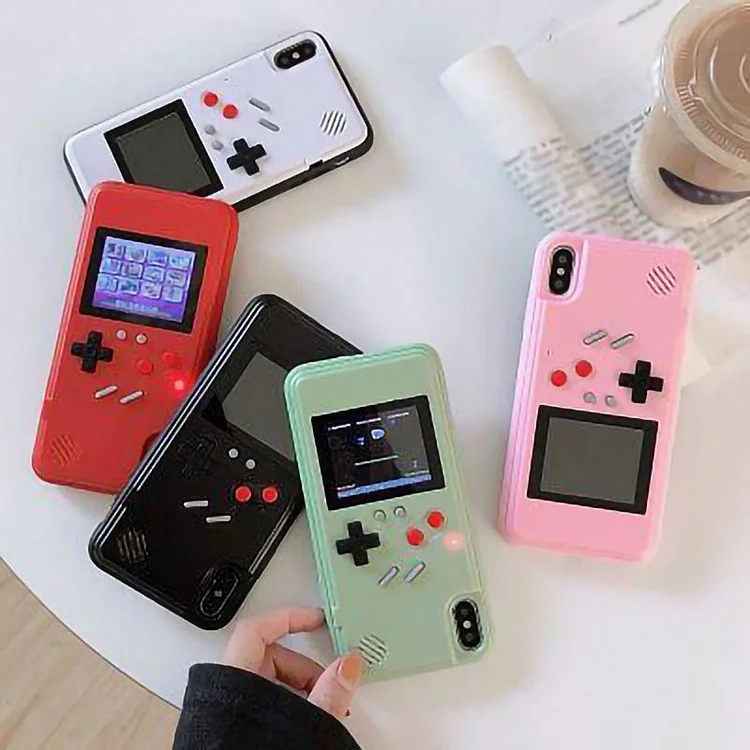 Do you miss playing the classics? 
Revive your nostalgic childhood memories or create new ones while turning the back of your phone into a Game Boy! With this phone case, you will never be bored again! 
Take your arcade game passion on the road with the Game Boy Case, which includes 36 built-in games.
Imagine what it must be like to wait for the subway or cab while reminiscing moments from your childhood with a phone case.
7 hours of autonomy
You can play even if you do not have the case on your phone because it does not use the battery of the phone.
It is a case that is charged separately with the appropriate micro USB cable.
Kill time, not your phone battery.
Full protective case with shock cover. Ensures that your phone is protected from any fall.
The case is made of polycarbonate, which makes it very resistant to shocks. In addition, it does not bulge, it has the thickness of a normal case.
The phone case contains all these games: