I got this puller to remove a pilot bearing from a small block chevy. This was a needle bearing, not a bushing that I was removing. This inexpensive 3 arm puller worked instantly with one try. It took less than a minute to get the bearing out.
★★★★★Jay -- This puller works!
Verified Purchase Nov. 27, 2021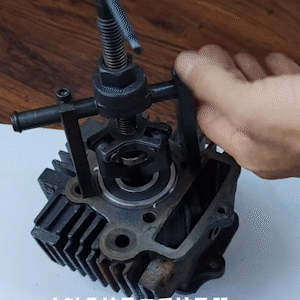 Main Feature
3 Jaw Gear Puller removes pilot bearings, pump bearings, brushings. Each of the three 3-jaw gear and bearing pullers can be reversed to pull parts from either the inside or outside.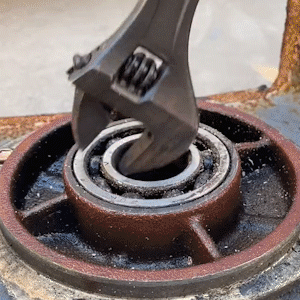 Large bearing range & Labor-saving
Bearing Puller uses in removing all sleeve-type bearings from diameter 0.6" to 1-1/2" (16mm-38mm). Structure design, gently turning the small wrench can produce a strong pull force.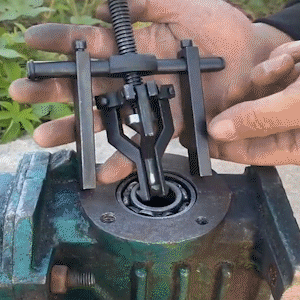 Wide Compatibility
Puller Set is ideal for Automotive flywheel, Motorcycle wheel, Bicycle wheel, Pump bearing generator bearing, Machine bearing, etc.
High Quality
3 Jaw Extractor is corrosion-Resistant Black Oxide Finish. Forged and Heat Treated Steel Jaws. Drive screw is covered by phosphating, which provides maximum strength and longevity to the gear puller.
Long-term Use
3 Jaw Design Applies Even Pressure Preventing Damage to Bearings. The overall use of chromium-vanadium just manufacturing, high hardness, good toughness, strong and durable.
Specifications:
Material: carbon steel
Color: black
Size: 200x135mm
Wire rod length: 175mm
Bar length: 125mm
Arm length: 86mm
Package includes:
1x 3-Jaw Inner Bearing Puller Tool