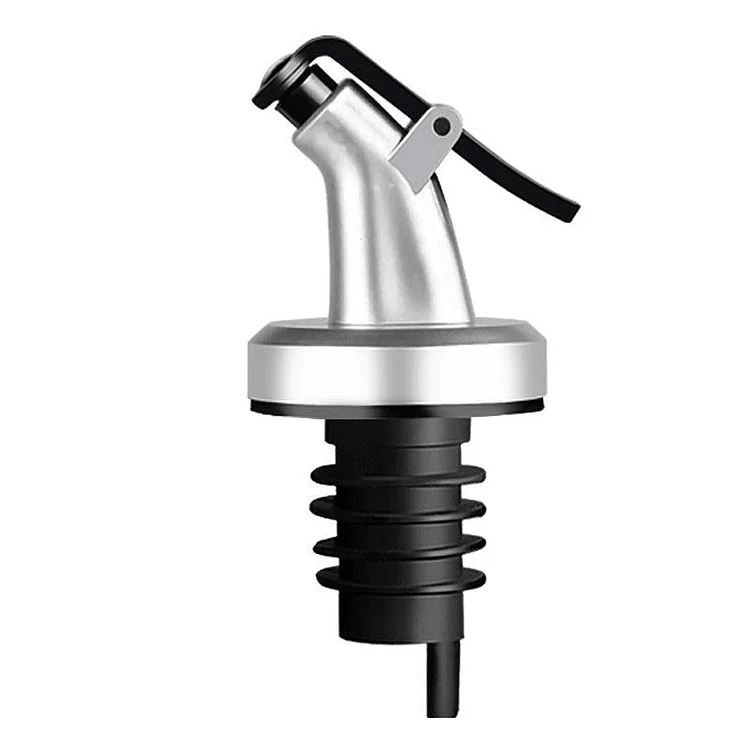 🎁💐 Don't forget to get some for your family and friends as it's a unique gift idea.
Using one of our liquor pourers will prevent liquid from spilling when emptying.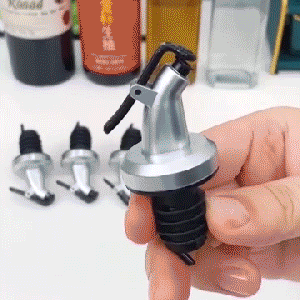 Stainless steel spouts with a sealed cap fit snugly on the bottle and keep bugs/dust out perfectly.
FEATURES
CONTROL OIL DISPENSING - Control the amount of oil, soy sauce, or vinegar poured into your dishes to eat healthier and avoid a mess. The dispenser shows marked measurements for salads, omelettes, or recipes that require precise amounts of oil.


MODERN AND CHIC - The oil dispenser is made from high-quality, smudge-free plastic, giving it a sleek, modern look. Expand your table and always know how much is left.

EASY TO CLEAN and REFILL - The wide opening allows for quick and easy cleaning and refilling. The mouth is wide enough for any brush.


ERGONOMICALLY DEVELOPED - The perfect size for your dinner table or picnic; compact enough for easy travel. The dispenser was made with a handy design, easy grip and non-slip bottom. So it is stable on countertops. The BPA-free spout is easy to open and close and perfectly keeps dust and flies out of the oil.

FILTERS FOR TASTE - The advanced filter on the lid prevents spices and flavorings (such as paprika) from clogging the spout. The oil is dispensed steadily and no spices get stuck when refilling.
SPECIFICATIONS
Color: Pink, Silver, Green, Yellow, Blue

Weight: 60G

Material: ABS

Package: 1/3 * kitchen pressure nozzle