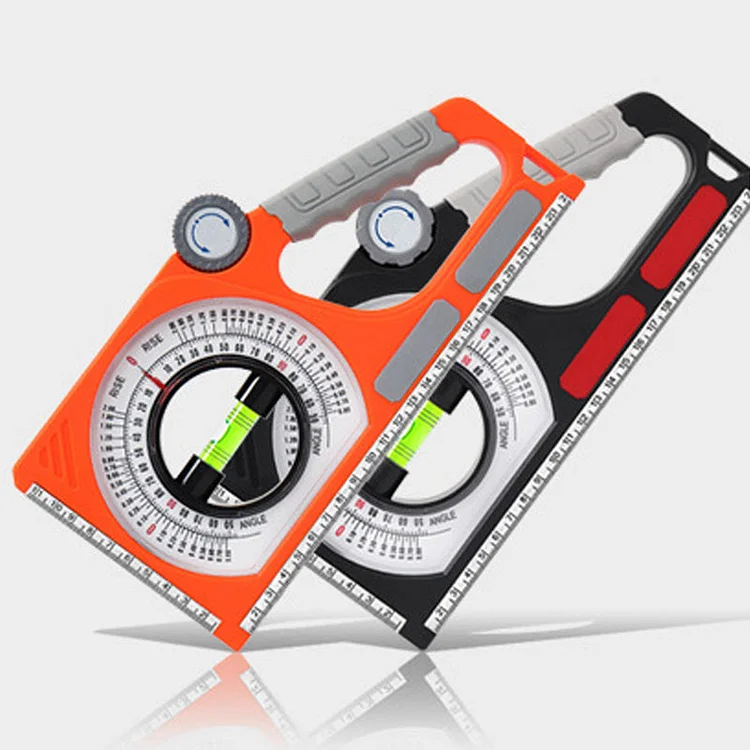 Are you tired of struggling with inaccurate and inconvenient methods of measuring slopes? Look no further than the Portable Mechanical Slope Meter! This lightweight and portable tool is the solution to your pain points, with a mechanical design that eliminates the need for batteries and a wide measurement range of 0-90 degrees. Its high accuracy and durable construction make it reliable and long-lasting, so you can trust it for all your slope measuring needs.
Say goodbye to frustration and hello to precision
with the Portable Mechanical Slope Meter!

Key Features
Portable and Lightweight Design: The slope meter is designed to be compact and lightweight, making it easy to transport and store. It can be easily carried in a tool bag or pocket.
Mechanical Operation: The slope meter does not require batteries or external power sources. This mechanical design makes it a reliable and low-maintenance tool that can be used in a wide range of environments.
Wide Measurement Range: The Portable Mechanical Slope Meter has a measurement range of 0-90 degrees, which makes it suitable for measuring slopes of all types. The scale is clearly marked and easy to read.
High Accuracy: The slope meter has a high level of accuracy, with an error margin of +/- 1 degree. This makes it suitable for use in applications where precise measurements are necessary.
Durable Construction: The slope meter is built to withstand the rigors of regular use in demanding environments. It is made from rugged metal and plastic components that can withstand impacts, vibration, and exposure to the elements. It is also resistant to corrosion and other forms of damage.
Specification
Measurement range: 0-90 degrees
Accuracy: +/- 1 degree
Dimensions: 125x250x25mm
Weight: 297g
Color: Orange, Black
Package Includes
1 x Portable Mechanical Slope Meter
Notes
Please allow 2-3cm error due to manual measurement. Please make sure you do not mind before purchasing.
Color may not appear as exactly as in real life due to variations between the computer monitors.