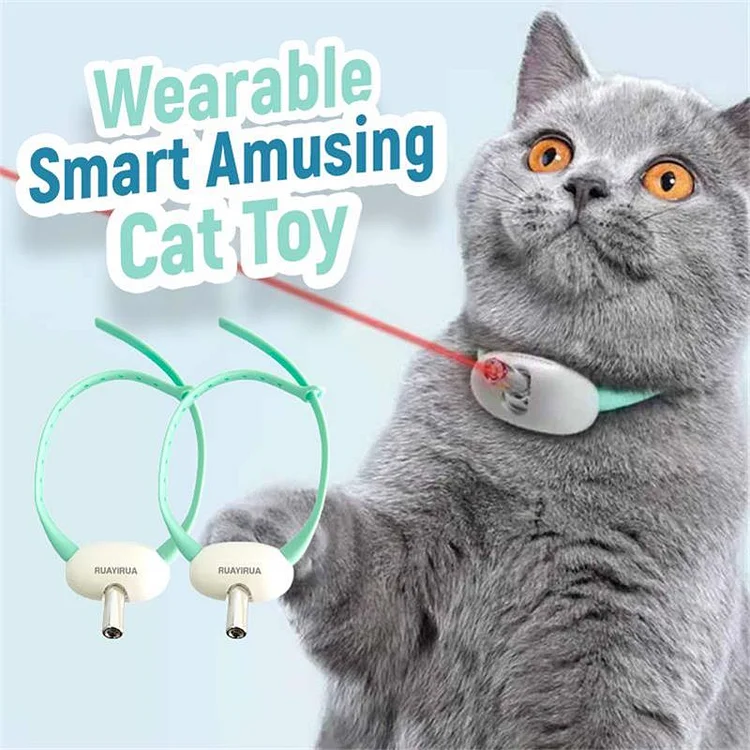 The best hands-free cat toy for boredom, overweight, or less active indoor cats, providing them with exercise, and mental stimulation, and satisfying your cat's instincts of hunting.
41° Adjustable Head
24h Play Time per Full Charge
Comfortable Feel TPC Material
Dismountable collars
MAIN FEATURE:
The ray of light is integrated into the collar to keep the ray point in front of cats at all times, whether they're jumping or running. Cats are always attracted to chase them, making it ideal for anyone who works from home and needs time to focus or relax.
Rechargeable batteries with micro-USB charging ports are more convenient and eco-friendly. Cats can play for nearly 24 hours on a single charge of 2 hour with this rechargeable collar toy.
The adjustable collar and 41-degree flexible light pointer head ensure that it suits most cat sizes.
41-degree adjustable angle, unlocking different distance games. 2 beam modes, and one button to switch between normal and flashing modes, different modes have different fun.
It is made of selected TPC material, which is harmless for cats or other pets. The collar is easily removable for washing and is comfortable to wear all day.
Specification
Material: PC+TPC
Size: 92*92*38cm
Charging time: 2 hours
Weight: 55g
Color: Green
Packaging: 1 x Wearable Smart Amusing Cat Toy